West Iceland, Amazing Borgarfjörður region
Hvalfjörður fjord, Troll's Peak, Troll's garden, Hraunfossar falls, Deildartunguhver hot spring, Kleppjárnsreykir greenhouses, Reykholt Mediaeval Historic Centre, Háafell goat farm, a visit to a microbrewery, Borgarnes Settlement exhibition & Historical Site.
West Iceland, the Amazing Borgarfjörður region contains one of Iceland´s most promising natural- and historical sites, the hidden secrets. With our personal guidance and limited number of passengers per car, we emphasize on making your trip one of the most memorable!
We start driving along one of Iceland´s longest, deepest and most spectacular fjord, Hvalfjörður or Whale fjord, being an important shelter for allied ship fleet during World War II when crossing the Atlantic from USA. Driving by one of Iceland´s longest and most beautiful lakes, Skorradalsvatn, under one of the highest mountain-peaks of Skessuhorn or Troll's-peak, we enter the Troll´s garden in Fossatún farm surrounded by a beautiful salmon river with falls and rapids, even seeing jumping salmons. Steðji microbrewery offer short introduction and a taste of interesting beers. Kleppjárnsreykir greenhouse area with an outdoor geothermal swimming pool, surrounded by steam from nearby hot springs. A visit to one of the greenhouses close to the pool. Deildartunguhver is the highest flow and most powerful hot spring in Europe, the hot water originated underground from the Langjökull glacier rising above the county. Reykholt is one of Iceland´s main historic sites, a Viking cultural and church centre past and present. The residence of Viking Snorri Sturluson, a mediaeval historian, politician, chieftain and writer of Norwegian King´s Sagas, the Edda's and even the Saga of Egill, living there in the 13th century. His outdoor hot tube is perhaps one of the oldest preserved constructions in Iceland. Recently excavated archaeological site. Snorrastofa museum with an Exhibition of Snorri´s life and wo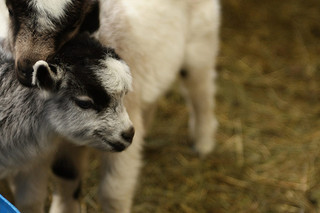 rk. A sculpture of Snorri by the famous Norwegian, Viegeland. This is the site Norwegians must see! Hraunfossar falls, unique and beautiful waterfalls with spectacular lava surroundings where fresh water from under the lava mix with glacial water in Hvítá, the White River. Háafell goat farm holds the one and only goat-breeds in the world that has not been mixed with other species for over 1100 years, the old settlement-breed, the Vikings brought with them to Iceland. Visit to Borgarnes town with its Saga of The Settlement of Iceland exhibition in the Settlement Centre and exhibition of Iceland´s most famous Viking and first poet, Egill Skallagrímsson. Borg is a farm and old church estate close to Borgarnes. It´s recorded history reaches back to the settlement of Iceland. One of the country's original settlers was Skallagrímur Kveldúlfsson, who claimed the area around Borg as his land, built a farm and made his home there. His son Egill Skallagrímsson then continued to live and farm there. The altarpiece in Borg church, depicting Christ blessing the little children, is unique in Iceland for being painted in Pre-Raphaelite style by artist W.G. Collingwood, who visited Iceland in 1897. A monument to Egill by sculptor Ásmundur Sveinsson represents him as the poet of Sonatorrek in which he grieves for two of his sons.
Call us: (+354) 788 6800 for price details.
Tour details:
Tour starts 09:00. Short easy walks on sites visited. Bring warm clothing, rain gear, and good walking shoes.
Included: Personal driver tourguide in a minvan, entrance to microbrewery, Snorrastofa museum, goat farm. Photo stop opportunities.
Free pick-up starts 08:30. Duration 9-10 HRS. Minimum passengers: 4 adults.
Admission extras: Settlement exhibitions.
Tours available Thuesdays, Thursdays and Saturdays + upon request.